There's good news in a small item today from the Associated Press, via Fox61:
HARTFORD, Conn. — Connecticut legislators are moving closer to making amends with a Hartford woman who helped in the arrest and conviction of a man nearly 70 years ago.
The House of Representatives on Wednesday voted unanimously in favor of issuing a $3,000 reward that had been denied to the woman.
She said she had been sexually assaulted by the man as a teenager in 1953, but police did not take her seriously. It wasn't until an 11-year-old was raped and killed weeks later that police used her tip to arrest Robert Nelson Malm.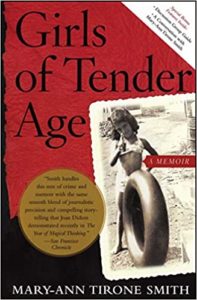 The governor at the time, John Davis Lodge, had issued a reward in the case. But the girl who had gone to the police was denied it, despite taking the matter to the Connecticut Supreme Court.
The murder of the 11-year-old, Irene Fiederowicz, became the center of a gripping 2006 memoir by a classmate and friend of hers, Mary-Ann Tirone-Smith. Called "Girls of Tender Age," it gives an intimate account of what it was like to grow up in Hartford during the 1950s–and how the city dealt with (or didn't deal with) the crime. In other words, it's highly recommended.
Tirone Smith vigorously supports issuing the reward and has been chronicling the legislature's deliberations on her website. She details the "appalling" rationale that Raymond Baldwin and his fellow Connecticut Supreme Court justices used to deny the claim:
[Baldwin] determined that an offer of a reward was a contract, no different from a business contract. Since the reward—the contract—was dated after [the teenager] had given the police the details of the crime against her, and one day after she picked Malm out of a line-up, Baldwin ruled she did not claim the reward in response to the offer; the offer hadn't been made yet.
Later, in denying another appeal, Baldwin used the occasion to denigrate the girl and her family for even seeking the reward. According to Tirone-Smith, he berated her "for not appreciating that her consolation should not come from a reward, but from her public duty, which according to him, [was] an obligation."