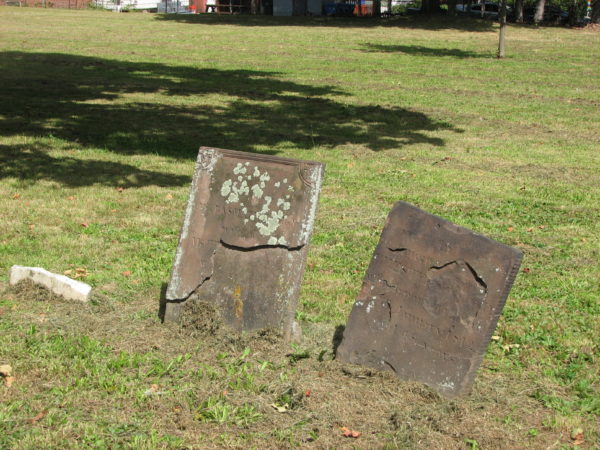 This Veterans Day, I'd like to draw attention to the Revolutionary War veterans buried in the Old South Burial Ground off Maple Avenue, next to the Fox Elementary School. They include Thomas Y. Seymour, who helped the Americans win two game-changing battles near Saratoga, N.Y., in 1777. Seymour, then a lieutenant, led a regiment that included some of the only American cavalry of the war. Afterward, he was given the sensitive task of escorting to Boston the captured leader of the British troops, Gen. John Burgoyne.
Today, you'd never guess that men and women like Seymour are buried in Old South. The place is a shambles–just as it was when I wrote about it for the New York Times in 2000 and when the Hartford Courant followed in 2012. Some very dedicated volunteers have tried repeatedly over the years to get the cemetery's owner–the City of Hartford–to take better care of it. But you can see which way things have gone in these photos, taken in early September. Even the chain-link fence the city erected as a half-measure to protect the tombstones has been knocked down.
Click on the side arrows to advance or reverse the slides.
[smartslider3 slider="3″]