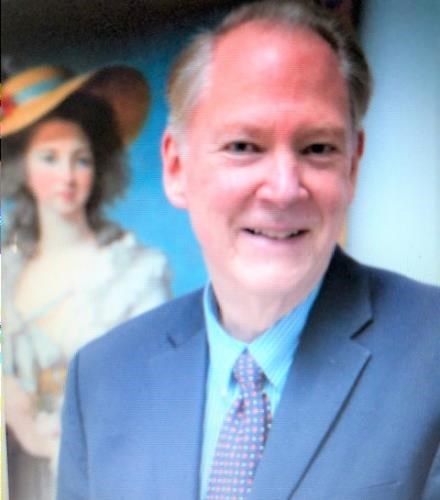 Eugene Gaddis, a longtime archivist at the Wadsworth Atheneum and biographer of legendary Atheneum director A. Everett "Chick" Austin Jr., has died at age 72.
Gaddis, who was retired, died at his home in West Hartford on August 18, according to his obituary on Legacy.com.
In 2000, Knopf published Gaddis' "Magician of the Modern: Chick Austin and the Transformation of the Arts in America." The book describes how Austin, arriving at the Atheneum in 1927 as its first professional director, pushed and cajoled the conservative museum into showing modern art. Soon, the Atheneum found itself not just participating in the modern art movement–it was in the vanguard of it. Because of Austin's many connections, the book also serves as a chronicle of Hartford's arts and social scene in the 1920s, 1930s, and 1940s.
In 1986, when the Austin family gave its Scarborough Street home to the Atheneum, Gaddis became its curator, eventually working to restore it and securing its recognition as a National Historic Landmark.
Gaddis' tenure with the Atheneum began in 1981, when a week-long survey of museum records led to him creating the archives. He also became a well-known speaker on the Atheneum, and taught classes at at Hartford College for Woman and at the Hartford branch of the University of Connecticut.
A memorial service will be held when it is safe to do so.